Combat Warriors is a fun and exciting action game on the Roblox platform. This is one of the Roblox games that is being loved by many players. Here, you will transform into a gladiator, choose a favorite weapon and fight with other players to become the best.
To help players have more interesting experiences, publisher PlayCombatWarriors has continuously published Combat Warriors Codes with many attractive rewards. In this article, GamePlayPlan will summarize for you all the latest Combat Warriors Codes of the month December and show you how to enter the code quickly and simply.
Summary About Combat Warriors
| | |
| --- | --- |
| Name | Combat Warriors |
| Developer by | PlayCombatWarriors |
| Game genre | Action |
| Compatible with | Android 5.0 and up, iOS 10.0 or later |
| Price | Free |
| Get it on | Roblox |
List of Combat Warriors Codes (December 2023)
In Combat Warriors, you can choose your own server and clan to fight with your friends. Equip the best weapons to last long enough until you can afford to buy better ones. Some players have a much higher rank than you, and that's why you need to increase resources to get better weapons.
Use Combat Warriors codes to receive various rewards and give you many advantages over other players. We have compiled a list of available codes so you can earn cool rewards in Combat Warriors.
700k_likes—300 Credits and 100 Aether (NEW)
600k_likes—Redeem for300 Credits and 100 Aether (NEW)
1M_Favs—Redeem for 200 Aether and a Daily Spin
400K_Likes—Redeem for a Daily Spin
320K_Likes—Redeem for a Daily Spin
250K_Likes
With the Combat Warriors codes on the list above, you can redeem them for Credits, Arther, Daily Wheel of Fortune and many more exclusive items. Remember, all of these codes will have a certain expiration date. You'll want to make sure to use them as soon as possible, as the codes expire after a period of time.
In the near future, the publisher PlayCombatWarriors will organize more new events, which means there will be many new Combat Warriors codes. These Combat Warriors codes will bring you even more valuable rewards. Make sure, you come back often for new code whenever the developer decides it's time for something new!
What are Combat Warriors Codes?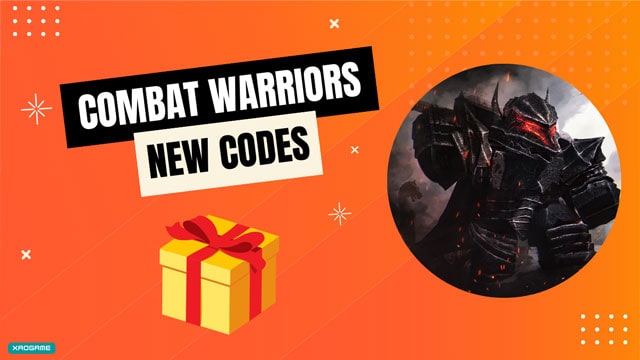 If you are someone who has played through games on Roblox, then surely you will be no stranger to the concept of code. The code in Combat Warriors is a combination of alphanumeric characters and special characters provided by the game developer. You can redeem these codes for various in-game rewards such as currency, items, or boosters.
Combat Warriors Codes are codes containing attractive rewards created by publishers to send you to help players have a better gaming experience. These codes will help your character become stronger and level up faster. It will be easier for you to win matches.
Combat Warriors codes all have a certain expiration date, usually several months. In addition, these codes will have a distinction between uppercase and lowercase letters. This means you need to enter them exactly as they appear in the Combat Warriors list. If you enter a wrong character, you will not be able to redeem the reward.
The rewards that you can redeem from Project Slayers Codes are clearly annotated in detail behind the codes. However, about the expiry date of these codes, we cannot know when they expire, so please quickly log in to the game to redeem the code as soon as you read this article.
Get more codes in Survivor.io
How to redeem code in Combat Warriors?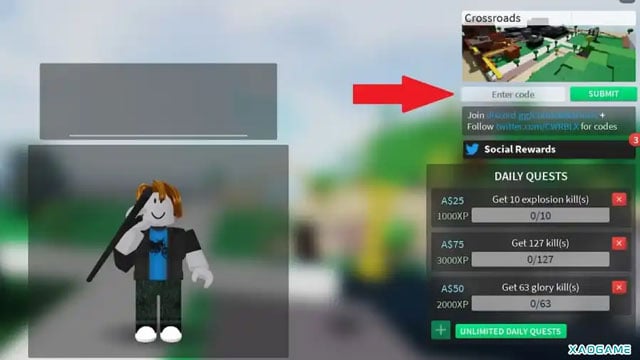 You can use codes in Combat Warriors to get various rewards. Using codes is a great way to expand your arsenal and give yourself the edge in every battle. To receive the reward you need to enter the code. Here are the steps to enter the code for those who do not know.
Step 1: Make access to Roblox, then choose to play Combat Warriors mode.
Step 2: In the top right corner of the screen, there will be an image and a text box. Look for the Twitter bird if you're not sure.
Step 3: Enter the code in the enter code box and then click submit to complete receiving the gift.
If, after entering the code, you get a pop-up message on your screen telling you you've received your reward, that means the code is valid. If you get an error message, it means the code is no longer working. At this point, please leave us a message in the comments section below so we can check and update this list.
Get more Roblox Codes: Project Slayers Codes
How to get more Combat Warriors Codes?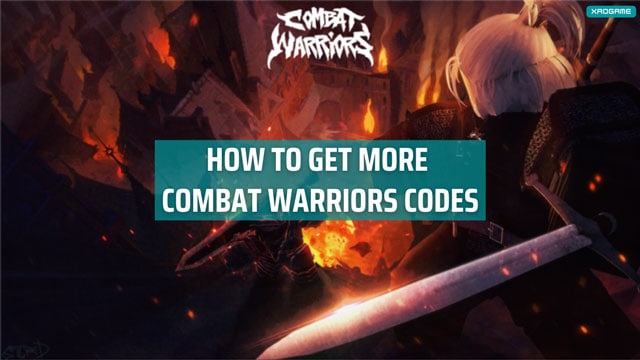 For Roblox games, the frequency with which new codes are released can vary, and Combat Warriors is no exception. This depends on the game publisher's regulations. Some developers release code regularly, while others may do so on special occasions or events like festivals, special events, game birthdays, partnerships.
As for the new Combat Warriors codes once published, they will be announced on the developer's official media channels including social media channels and the website. You should follow these official social media channels or join the game's community to stay up to date with the latest code releases.
You can join Combat Warriors Discord: https://discord.com/invite/echrzMuyag to follow, get new notifications or chat with other players. You can also follow the Twitter account @cwrblx to follow the game and get new codes.
The best way for you to get the latest Combat Warriors Codes is to follow GamePlayPlan regularly. We will update the Combat Warriors Codes wiki list as soon as they are available to you. Therefore, you can press Ctrl + D on your PC keyboard to save saogame.com to the bookmarks bar on your browser for quick access.
Frequently Asked Question
What is Combat Warriors game?
Combat Warriors is a game of Roblox, where all gamers will be equipped with weapons to fight to destroy other players. Each time you level up, the player will be able to get a variety of weapons through battles. Your mission is to become the most powerful warrior. When the battle fails, you can respawn to return to the battle and continue to destroy the enemy.
How long are Combat Warriors Codes valid for?
Depending on each event, Combat Warriors Codes will have a different expiry date. Some codes have a short shelf life and some have a longer shelf life. Therefore, quickly enter the code as soon as you receive the code to not miss the attractive rewards.
Why import Combat Warriors Codes failed?
Combat Warriors Codes can contain many characters such as uppercase, lowercase, numeric, special characters, .. So you need to enter each character exactly to be able to successfully receive the gift. Another case that causes you to enter the code unsuccessfully may be because the expiration date of the code has expired.
Conclusion
Through the above article, we have provided you with information about Combat Warriors Codes as well as instructions on how to enter codes quickly. Quickly enter the code so you don't regret missing out on a great reward! Do not forget to follow us to be able to update useful information.