Roblox Kaizen is an action role-playing game developed by Grifon Games and built based on the famous manga series Jujutsu Kaisen (War Spells), in which you can choose your own path as a hero. warrior to defeat the evil spirits.
Find a way to team up with friends and battle evil cursed spirits, or join PVP to become the best wizard in the world! To become stronger and catch up with stronger players, you can use the Kaizen codes in the list below. Kaizen Codes will help you redeem many free rewards and significant power-ups in the game.
Summary about about Kaizen
| | |
| --- | --- |
| Name | Kaizen |
| Developer by | Grifon Games |
| Game genre | Action |
| Compatible with | Android 6.0 and up, iOS 11.0 or later |
| Price | Free |
| Get it on | Roblox |
List of Kaizen Codes (December 2023)
In Kaizen, you can collect power-ups, level up your characters, and compete with other players in fast-paced PvP battles. If the challenge is harder than your character level, team up with friends to take down enemies with other players. New updates are added regularly, and that usually means you'll get new codes here.
PVP_SOON!—Redeem for 7 Clan Spins
SUB_TO_GRIFON_GAMES—Redeem for 7 Clan Spins
20KLIKES!—Redeem for 12 Clan Spins
6KPLAYERS!—Redeem for 5 Clan Spins
MORE_UPDATES_SOON—Redeem for Stat Points Reset
5_FREE_SPINS—Redeem for 5 Clan Spins
ALPHA!—Redeem for 15 minutes of 2x Exp
The game features a story mode with quests to complete so you can improve your stats, combat techniques, and curses you can collect. The codes that GamePlayPlan share will help you get new guild rotation, reset stats or increase experience points to become a stronger warrior.
Kaizen Codes will be released periodically around game milestones and new updates. And we've compiled all the codes that work for you. Don't miss this opportunity to receive many valuable rewards.
What are Kaizen Codes?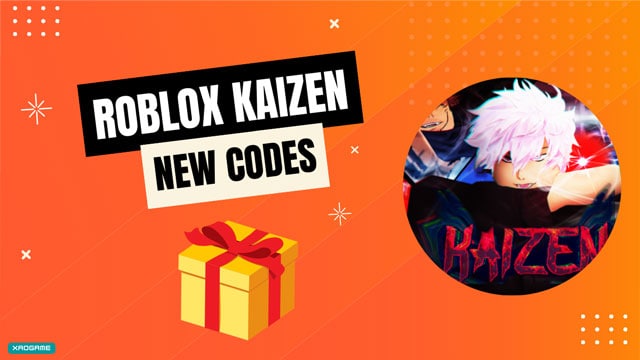 Kaizen Codes are phrases and characters consisting of many different characters combined together. These characters include letters, numbers, and special characters. Kaizen Codes will have a distinction between lowercase and uppercase letters which means you need to enter the codes exactly according to the code list we have compiled.
The rewards that Kaizen Codes Roblox bring are free boosters provided by the developer Grifon Games that aim to give new players more motivation to strive and help old players catch up with people stronger than them.
Codes are often redeemed to level up your clan. These clan boosts will keep you coming back for a better clan. You will need a lot of these spins to get the best clans in the game. New codes are added to this list whenever they are published.
Some other names of Kaizen Codes are Kaizen gift codes, Kaizen promotion codes or Kaizen redemption codes. All of these codes can be used to redeem the guild raffle ticket or some other reward in the game's redemption center.
When it comes to in-game codes like Kaizen, for example, you'll find that they often offer freebies that help you potentially make more progress along the way. These codes can only be used once, so make sure to only redeem them if you're ready to get the most out of them. On the other hand, don't wait too long as they can expire!
How to redeem code in Kaizen?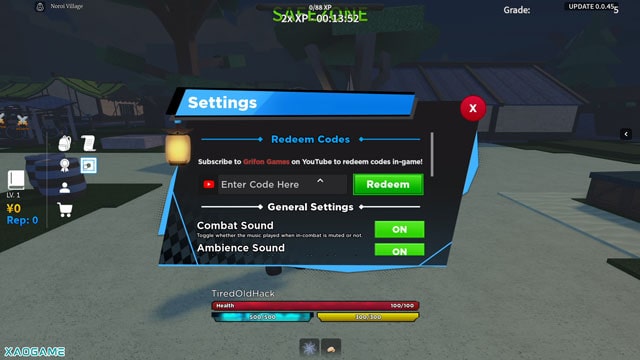 Just like the games on the Roblox platform, you can redeem the code in Kaizen right at the main interface of the game. Regarding the specific way to change, you can follow the following instructions:
Step 1: You proceed to access Roblox, find and select the game "Kaizen" → Press the Play button to start participating in the game.
Step 2: At the main interface of the game, press the white Menu button on the left side of the screen.
Step 3: When the menu bar displays, select Settings or Settings (gear icon).
Step 4: In the "Settings" section, enter each of the above codes in turn in the empty box and then click Redeem to change the code.
Step 5: On the screen will appear the reward that you receive after each code input.
The rewards of each Kaizen Code brought will be clearly and detailed by us behind the codes. However, about the expiry date of these codes, we do not know, so please quickly log in to the game to redeem the code as soon as you read this article.
How to get more Kaizen Codes?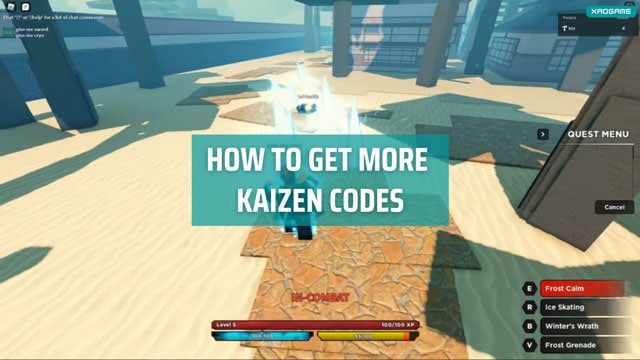 Kaizen Codes are often published on the occasion of festivals, special events, game birthdays, important milestones or relationships with partners. And all these codes have a certain expiry date set by the publisher Grifon Games. So, if you notice that there are special events going on, you should check the information page to quickly get the code.
Kaizen Codes are a form of free rewards provided by publishers. Because of that, most players can't generate their own code to level up (except in some cases of advanced intervention in the game to generate the code). Therefore, you can get more Kaizen Codes by following the game publisher's social media channels or website.
To find more code, be sure to follow the game's developer on Twitter as @GrifonGames. You can also join the game's official Discord server to receive news, updates and chat with other players at https://discord.com/invite/nHCtHwQNxv.
From time to time, Kaizen still has some non-event codes that are given away to famous players. You can find these codes on famous players' Youtube channels or their official websites. However, these codes will only be limited to a certain number, if you don't want to miss the resource, you should work hard to update the information regularly.
One of the best ways for you to get the latest Kaizen is to follow GamePlayPlan regularly. We will be updating all the Kaizen codes in this article on a daily basis as soon as they are published. You can press Ctrl + D on your keyboard or add this website to the bookmarks bar for quick access.
Frequently Asked Questions
Why is Kaizen code not working?
There can be a number of reasons why your Kaizen code isn't working. Firstly, these codes may expire and you can no longer claim the free bonus. Second, you may have accidentally typed missing punctuation or spelling mistakes, double-check carefully.
What is a Kaizen game?
Kaizen is an action RPG and you can choose your path as a warrior. There is a story mode with quests that you have to complete so that you can improve your stats and combat technique. Team up with friends if the challenge is harder than your character level and use your skills to take down enemies and other online players in the game.
Do Kaizen Codes have an expiration date?
All Kaizen Codes have a certain expiry date and this is specified by the publisher when they are just published. However, we will not be able to know how long the specific usage time is. So to avoid the code expires, you should quickly enter the code immediately.
Conclusion
Above is the latest Roblox Kaizen Codes compilation 2023 and instructions on how to enter the code. We regularly check for new Kaizen codes. Whenever a new milestone is reached, we add them to our table. So come back often to get new codes as soon as possible.