Little Hero is a revolutionary causal idle RPG that blends classic pixel style, strategic gameplay and intense boss battles, all in the palm of your hand. To assist you in your journey to protect the peace of your kingdom, this article GamePlayPlan will synthesize the latest Little Hero Codes and guide you how to enter the code to receive gifts in the game.
Summary about Little Hero
| | |
| --- | --- |
| Name | Little Hero |
| Developer by | GAMIND Limited |
| Game genre | Role Playing |
| Compatible with | Android 5.0 and up, iOS 9.0 or later |
| Price | Free |
| Get it on | Google Play, App Store |
List of Little Hero Codes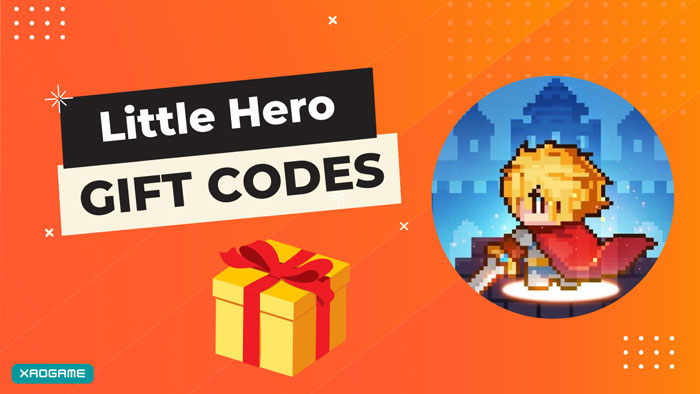 Little Hero is an Idle RPG game with a classic pixel style and novel gameplay, attracting a lot of attention from gamers. To help players advance quickly in the game, the publisher has published Little Hero gift codes and promotional codes. Below will be a list of the latest, working Little Hero Codes. With these gift codes, you can redeem various rewards in the game.
| | |
| --- | --- |
| Codes | Rewards |
| Little | Redeem this code to get 5x Stone of Destiny, 3x Time Bottle, 3x Gold Bottles |
| Hero | Redeem this code to get 3x Hourglass, 3x Time Bottle, 5x Knowledge Bottle. |
| LH999 | Redeem this code to get 300K Diamonds, 3 Hourglass and 3 Time Bottle |
| LH666 | Redeem this code to get 300K Diamonds, 5 Hourglass and 3 Gold Bottle |
| Hero148 | Redeem this code to get 3x Hourglass, 5x Knowledge Bottle, & 3x Time Bottle |
| christmas1225 | Redeem this code to get exclusive rewards |
| Halloween | Redeem this code to get 2 Stone of Destiny500 Naughty Sweets, and 2 Gold Bottles |
Note: Little Hero's Codes are only used to redeem rewards for a certain period of time specified by the game publisher as soon as they are released. After this period, players will no longer be able to use these codes to redeem rewards. So as soon as you receive this list, log into the game and use it right away so as not to miss the rewards.
Get More Gift Codes: Yong Heroes Gift Codes (March 2023)
What are Little Hero Codes?
Little Hero Codes are the publisher's gifts on the occasion of special events or holidays to give to those who are playing this game. When you enter the code in Little Hero, you will receive free items like Stone of Destiny, Gold Bottles, Time Bottle…
These codes are often distributed by game developers as promotions or rewards to players who complete certain tasks, participate in events, or follow the game's social media accounts. .
The rewards that can be obtained from these codes may vary depending on the game and promotion, but they may include in-game currency, exclusive items or characters.
Players can enter the code in the game's settings menu to redeem the reward. Entering Little Hero Codes is a great way to earn some extra resources in the game and can help players progress faster.
How long can Little Hero Codes be used?
Depending on the Little Hero code, there will be a different expiry date set by the publisher as soon as they are released. You will never know how long this code will last because its expiry date depends on the time the event took place.
Some codes are valid for a few days, some codes are valid for a month, and some codes are only valid for a few hours. Therefore, you should take advantage of entering the code as soon as you have the code to avoid missing the opportunity to receive many interesting rewards.
How to redeem rewards from codes in Little Hero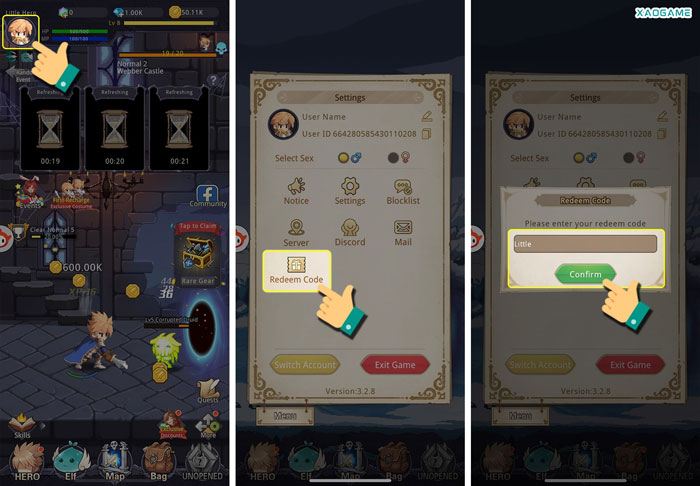 So you have a list of Little Hero Codes, now you need to log in to the game and enter them to redeem rewards. If you do not know how to enter the Little Hero gift code, follow the steps below.
Step 1: At the main interface of the game click on the character avatar in the upper left corner of the screen.
Step 2: A new window pops up, click "Redeem Code".
Step 3: Enter the code in the list above and click Confirm. The gift will be sent to your mailbox.
Step 4: At the main interface of the game click on the Mail mailbox icon. Then click "Claim All" to receive all rewards.
How to get more Little Hero Codes?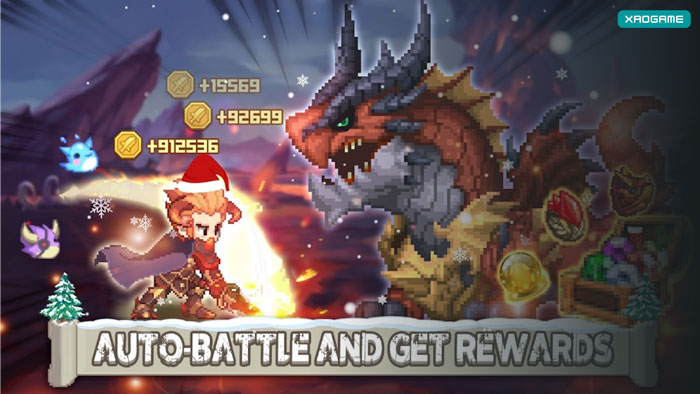 To obtain more Little Hero codes, you can follow the game's official social media accounts such as Facebook, Twitter, and Instagram. By doing so, you may come across code giveaways or announcements that could potentially lead to obtaining new codes. Another option is to join the game's official Discord server or keep an eye out for any promotional events or partnerships that may offer codes as rewards.
There are several ways you can potentially get more Little Hero codes. For example, you can follow official social media accounts to stay up-to-date with any new code releases. Joining online forums or communities dedicated to Little Hero is another great way to connect with other players and share information about the game, including insider knowledge about upcoming code releases or codes that other players have found.
You can also check gaming websites that specialize in providing game codes and giveaways to their readers. Regularly checking these websites may lead to the discovery of new Little Hero codes. Lastly, participating in special in-game events that offer codes as rewards for completing certain challenges or tasks is another way to potentially obtain new codes.
It's important to note that codes may have expiration dates, so it's best to redeem them as soon as possible to avoid missing out on any rewards. By using these strategies, you can increase your chances of obtaining more Little Hero codes and enhancing your gameplay experience.
Information about Little Hero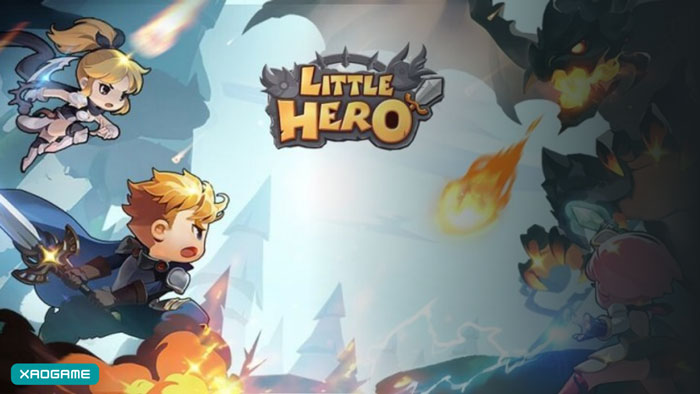 Have you ever wanted to become a hero and protect your homeland from dangerous monsters? Little Hero is the game for you! This revolutionary idle RPG blends classic pixel style, strategic gameplay, and intense boss battles into an exciting adventure that fits right in the palm of your hand.
As you progress through the game, you'll take on the role of a lonely hero, fighting tirelessly to defeat the mighty monsters that threaten your world. You'll need to strategically level up your heroes and skills to take down legendary bosses and battle monsters relentlessly. Your goal? To bring peace back to the land.
In Little Hero, you'll transform into a knight and travel to many different lands, slaying monsters and collecting items and experiences to increase your strength. Each land is ruled by a different demon lord, and defeating a certain number of monsters will bring you face to face with these powerful foes.
With a tap of your finger, you'll slay hundreds of monsters with your trusty sword as you journey through the game's RPG adventure. You can even upgrade your sword for new gear, collect pets, and summon great heroes with specific skills to create your own unique team.
The tasks in Little Hero are as diverse as they come, ranging from simple login bonuses to incredibly difficult battles against super giant bosses with incredible power. Depending on the difficulty, the rewards you'll receive will vary, so it's up to you to determine how far you want to go in this epic adventure. Are you ready to become the ultimate monster slayer and fight against the final boss in Little Hero? Join the quest for peace and download the game now!
Conclude
Hopefully the article will help you advance quickly in Little Hero from entering the fastest Little Hero Codes and receiving many free gifts from the publisher. If you have difficulty in operation, please leave a comment below this article. Wishing you success! Don't get used to following GamePlayPlan regularly to receive the latest Codes.