Overmortal is a fantasy style role-playing game from the developer LTGames Global. In it you can enjoy an easy ascension journey and auto honing. In addition, you can also practice cultivation to learn immortality techniques, motivating you to sublimate into immortality.
Not only experience exciting battles, you also have the opportunity to receive many attractive gifts from the publisher. In it, it is impossible not to mention Overmortal Codes with many valuable and useful rewards. In this article, GamePlayPlan will summarize for you all active Overmortal Codes and show you how to redeem codes and how to receive more Overmortal gift codes.
Summary about Overmortal
| | |
| --- | --- |
| Name | Overmortal |
| Developer by | LTGames Global |
| Game genre | Role Playing |
| Compatible with | Android 6.0 and up, iOS 9.0 or later |
| Price | Free |
| Get it on | Download |
Summary about Overmortal
Information about Overmortal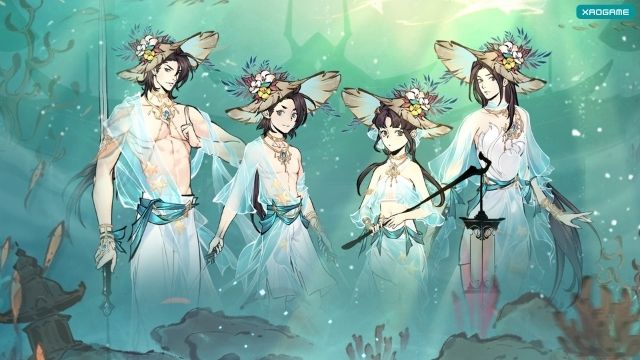 As a newcomer to the world of ascension, you can practice Magicka and Corporia to ascend to immortality through challenges, or go on expeditions around the world to make friends and unravel mysteries. . Meditate on all martial arts secrets to easily break through to new realms.
Finding the traditional idle gameplay tedious with all rewards calculated based on the player's offline time, Overmortal developed an innovative system in which battles, products and even interactions can be simulated when you are offline. Whether on the go, in line, or on a lunch break, you can make amazing progress like Stage Break in such a short time!
Enjoy the free world! Overmortal lets you design your own paths where you can learn immortality techniques, craft the ultimate potions and weapons, and go on adventures in search of the legendary Curios and Relics . Whichever path you choose, Magicka, Corporia or even both, you will achieve immortality and transcend the laws of nature!
You are not alone on your journey to immortality! In Overmortal, you can create or join a cult to share ideas and experiences with friends to advance together. Alternatively, you can join Sect Clash to battle thousands of players in real time, or challenge players on other servers through X-Server Duels. More interactive games are waiting for you! Come and explore with your friends!
Related codes game: Royal Knight Tales Codes (Update)
List of Latest Overmortal Codes (November 2023)
You are looking for the latest Overmortal Codes in exchange for many useful rewards for your adventure journey. Luckily, you've come to the right place. You can collect Overmortal gift codes and redeem them for exciting in-game rewards.
To save you time searching for Overmortal Codes, we've rounded up all the active codes in this list. With these codes, upgrading your equipment will become simpler. Here is the list of Overmortal Codes of (November 2023) compiled by GamePlayPlan:
Aurora
Starlight
August
Fantastic
Blossom
Destiny
Bliss
Exuberance
Jubilation
Serendipity
June
Enlightenment
Cultivation
Transcendence
Eternity
Prudent
Cautious
With Overmortal Codes, you can exchange for gems, coins, energy, and other in-game rewards. Overmortal Gift Codes give you lots of fun rewards that you can use to upgrade your character and other in-game items. You can progress faster in the game by collecting and redeeming coupon codes.
However, there is one thing that you need to keep in mind that these codes will have a certain expiry date. If you don't want to miss out on these rewards, you should quickly log into the game and enter the Overmortal Codes into the game's redemption center immediately.
What are Overmortal Codes?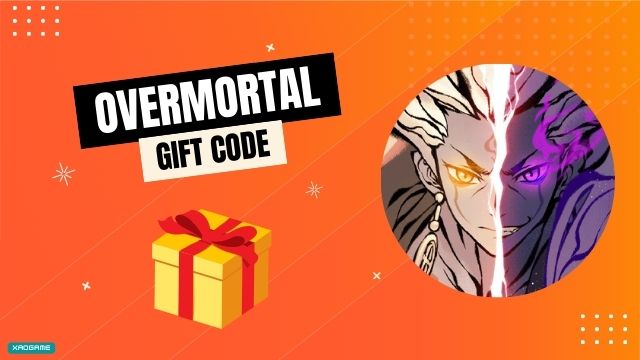 If you are a lover of gacha role-playing games, you will no longer be unfamiliar with the concept of Overmortal Codes. However, if you are a new player or know Overmortal for the first time, you may find these gift codes very new. To better understand what Overmortal Codes are, follow the following concept.
Basically, Overmortal Codes are just code snippets, a collection of characters by many different characters. These codes can include letters and numbers. These codes are generated by the game developer for all players to enter into the game's redemption center and get free and valuable rewards.
Overmortal Codes have uppercase and lowercase letters, so when entering them in the center of the game, you should enter them with the exact same spelling as in our list. Or you can also copy the codes and paste them in the "enter code" section to avoid typos. If you enter any wrong characters, you will not be able to redeem the reward.
The reward details of Overmortal Codes will be detailed by us on the back of the codes. You can see what Overmortal Codes will redeem for in-game rewards. However, you will not be able to know how long their shelf life is. Therefore, you should quickly log into the game and redeem Overmortal Codes as soon as you read this article.
How to redeem code in Overmortal?
Luckily for you, Overmortal also has an in-game redemption center. Therefore, you can redeem the code easily in the game without having to visit any external redemption site. To redeem the code in Overmortal, you can do it with the following simple steps.
Step 1: Open the game "Overmortal" on your device.
Step 2: Click on your "profile/avatar" icon located in the upper left corner of your screen.
Step 3: A new window will appear, select the "Gift Code" button.
Step 4: Enter the Overmortal gift code that appears in the list above into the "Enter redeem code" section.
Step 5: Click "Confirm" to complete the redemption.
The reward will be sent to your mailbox in the game. To receive, you just need to go to your mailbox and click receive. If there are any codes that are not working or have expired, please let us know in the comments section below. We will remove it from the list, check back later for the new code!
How to get more Overmortal Codes?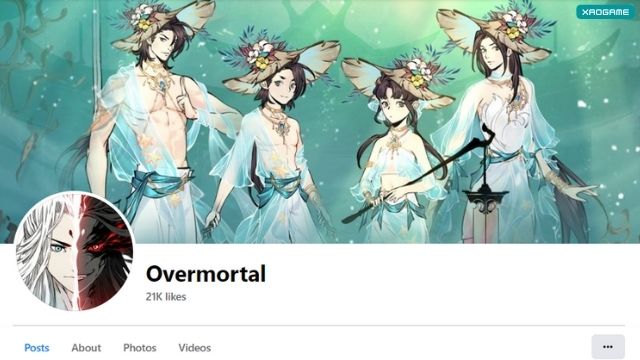 Publisher LTGames Global has published some free gift codes that you can use to get some free rewards. It will make your journey smoother and easier from the start. Typically, these gift codes will be made available through Overmortal's social media pages on platforms such as Twitter, Discord, Facebook, and Instagram.
Facebook: https://www.facebook.com/OvermortalMobile
Website: https://game.ltgamesglobal.com/overmortal
Discord: discord.com/invite/RJYPUxZtqb
Youtube: https://www.youtube.com/channel/UCe-AR3zVxLreOSSeEv7Pv7Q
The best way for you to get more new Overmortal Codes fastest is to follow GamePlayPlan and visit this article regularly. Because we will update the Overmortal Codes list in this article every time new code is released. In addition, you can also receive more gift codes of other games on GamePlayPlan.
Conclude
So you've got all the active Overmortal Codes for (November 2023), along with our guide on how to redeem the code and how to get more Overmortal Codes. In general, with Overmortal Codes, you can redeem a lot of rewards to advance quickly in the game. Remember to use these codes as soon as possible before they expire.