Aether Gazer is an exciting and engaging action role-playing game, recently released by Yostar Games. Despite being an RPG, the focus is on the fast-paced combat experience. Build your team in gacha style, choosing from a variety of characters with unique qualities so you can build a team.
While playing, sometimes you will encounter a difficult situation or get stuck somewhere. To pass, you will have to use some resources to unlock or upgrade your character. At this point, you will need to use Aether Gazer Codes in exchange for many free rewards. To save you time searching, GamePlayPlan has compiled all active Aether Gazer Codes in the list below. Let's explore together!
Summary about Aether Gazer
| | |
| --- | --- |
| Name | Aether Gazer |
| Developer by | Yostar Games |
| Game genre | Role Playing |
| Compatible with | Android 5.0 and up, iOS 9.0 or later |
| Price | Free |
| Get it on | Google Play |
List of Aether Gazer Codes (November 2023)
The game is set in the future when the world is engulfed in a catastrophe. The survivors decided to upload their consciousness to a data network called "Gaea.Zero", in the hope of building a paradise free of conflict and death in the virtual world.
Entering the Aether Gazer, you will be surrounded by a beautiful cast of beauties as assistants and everyone will fight together in a virtual world full of uncertainties and dark plots. You will join the game as a commander of a top secret Division Nine task force belonging to the Aether Gazer. You will accompany the beautiful warriors of this team to infiltrate, investigate and destroy manifestations of the invasive Visbane.
Looking for new, working Aether Gazer Codes? Luckily, from now on, you won't have to look anywhere else. In this article, we have compiled all Aether Gazer Codes in action. You will find Aether Gazer Codes in this list, making it easier to get started in the game or possibly compete with top players.
| | |
| --- | --- |
| Codes | Rewards |
| pNgfhPAe0u | Redeem this gift code for exclusive rewards |
| happyagdiscord60k | 100 shifted stars and 10 x coolant |
Using the Aether Gazer Gift Code is an easy and fast way for you to get many free in-game items. With the bonus received, you can level up in the game faster and get many advantages. These advantages will make you a stronger player than other players, which is definitely the ultimate goal of every gamer.
Although the number of Aether Gazer Codes is still quite small at the moment, more new gift codes will be published in the future and we will add them to this list as soon as they become available. So follow this article and visit often to get the latest Aether Gazer Codes.
What are Aether Gazer Codes?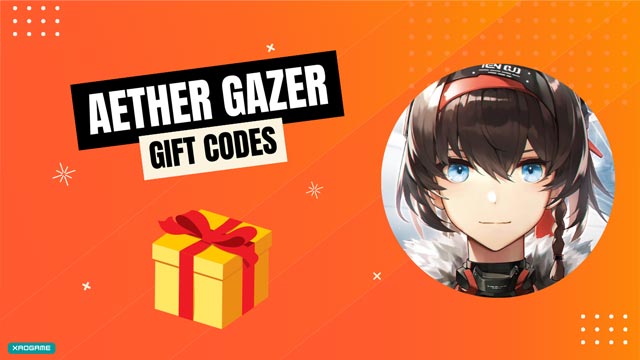 Just like Outerplane Codes, Arcana Tactics Codes, Codes in Aether Gazer are code snippets, a collection of characters that can include letters and numbers. Aether Gazer Codes are the key to unlocking countless free rewards in Aether Gazer. By redeeming the code in the game's redemption center, you can get free but extremely valuable rewards.
Developer Yostar Games usually publishes Aether Gazer Codes around the time of special updates, events, and holidays. Gifted to both new and loyal players, Aether Gazer Codes are the game's developer's way of expressing gratitude and communicating the game to more players.
Rewards from Aether Gazer Codes can be coins, exp, skill points, energy and other exclusive items. All these bonuses are completely free and you will not need to spend any money to receive them. They are all important resources to unlock all the characters.
However, all Aether Gazer Codes have a certain expiry date and each code can have a different expiration date. And you will never know how long these codes are valid. Only the publisher knows that because when the Aether Gazer Codes were published, they were pre-installed with an expiration date. Therefore, time is of the essence for Aether Gazer, if you do not want to miss the opportunity to receive many rewards, you should log into the game as soon as possible to redeem the code.
How to redeem code in Aether Gazer?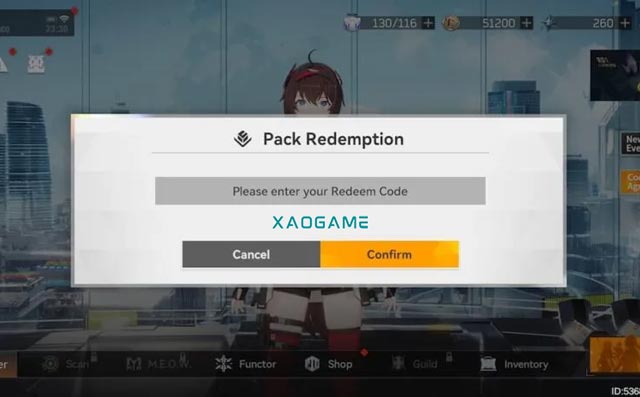 If you are a new player, you may not know how to redeem codes in Aether Gazer. Because there is no tutorial for new players on how to redeem the gift code. In fact, the way to change the code in Aether Gazer is very simple and not difficult for everyone, even for new players. Follow the steps listed below and you will get it in no time.
Step 1: Launch the Aether Gazer game on your device and log in with your account and password.
Step 2: In the main interface when you have just logged into the game, select "settings" at the bottom left of your screen."
Step 3: In the pop-up window, click "Redeem".
Step 4: In the text box that says Please enter your Redemption Code from our list of Aether Gazer Codes.
Step 5: Press the yellow "Confirm" button to claim your reward!
To get the free bonus in the game just follow the steps outlined here. If you use an unexpired code, enter the code with the correct characters and follow all the steps, you will get the free in-game item immediately. Remember to check your in-game mail after completing the process because that's where your rewards will go.
How to get more Aether Gazer Codes?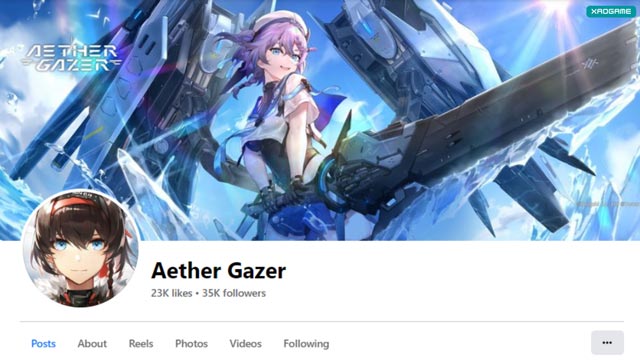 In order to attract more players, developer Yostar Games often releases Aether Gazer Codes on special event occasions. While most of these codes are reserved for game updates, events and milestones as well as feature enhancements as a bonus.
If you're looking for reliable codes, the game's official social media channels are a good place to look for them. All the latest updates are announced on the game's official social media channels including Instagram, Discord, Twitter and Facebook as soon as the developers generate the new code.
Website: https://aethergazer.com/
Twitter: https://twitter.com/aethergazerEN
Instagram: https://www.instagram.com/aethergazerofficial/
Facebook: https://www.facebook.com/AetherGazerOfficial/
Discord: https://discord.com/invite/aethergazerglobal
The best way for you to get more new Aether Gazer Codes fastest is to follow GamePlayPlan and visit this list regularly. Because we will update the Aether Gazer Codes list every time a new code is released. By following us, you will never miss a single reward.
How to play Aether Gazer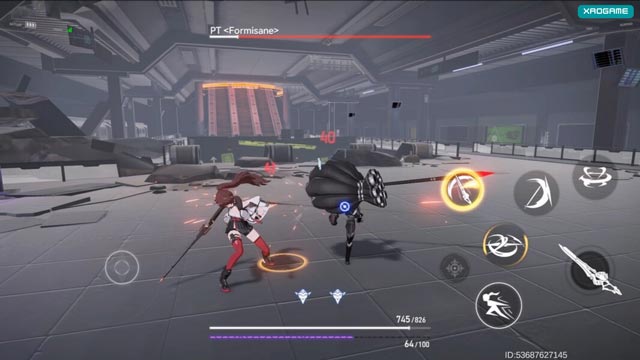 Aether Gazer is a game with a chassis in the genre of champion cards, but the combat uses a hack-and-slash action style. You will have a team of 3 generals and directly control the captain. The remaining two members will be automatically controlled by the machine. The battles will be arranged in the form of overcoming stages according to each quite familiar plot chapter.
For combat, the characters will be dropped into a large area and begin to fight to destroy the enemies shown in small groups. Each character will have many different skills and fighting styles, with melee and ranged fire, also with attack, support and healing.
Each character will have special combos and some groups of characters will have a chance to have combo moves. This is not too different for the general card genre, but it is especially beautiful with the graphics quality of Aether Gazer. Use your knowledge of each character's skill set in battle, use powers to build combos, and customize your squad to unleash the power of Modifiers to save consciousness and achieve Idealbild's promised future.
In addition to fighting and plowing all kinds of materials like a general card game, Aether Gazer also has a dating function. Characters that are brought to battle in many battles will increase their friendliness, including a gifting function. When the friendly point increases to a certain level, it will open dating events between the Admin (you) and that character.
Conclude
You have now received the Aether Gazer Codes, along with our guide on how to redeem the code and how to get more Aether Gazerr Codes. In general, with the Aether Gazer Codes, you can redeem a lot of rewards to advance quickly in the game. Remember to use these codes as soon as possible before they expire.